Learning and Teaching in the Faulty of Arts is supported by a faculty level team of Associate Deans and Learning Designers as well as Support and Project Officers. These can be found below.
Each department and School in the Faculty has a cascading set of staff dedicated to the Learning and Teaching mission of the University. Names of key staff can be found below the Learning and Teaching team.
Arts Learning and Teaching Team
The Arts Learning and Teaching team operate under the Faculty Executive. They are a dedicated team of Academic and Professional staff who support the learning and teaching needs of the 8 Faculty of Arts Schools and Departments . 
Panos VLACHOPOULOS
Deputy Dean - Education & Employability
Panos' responsibilities include managing the Faculty Standards and Quality Committee, direct matters of curriculum and all accreditation standards for the Faculty. Panos is an academic educator with 15 years of international experience in the area of Higher Education Development. He has led large-scale curriculum development projects in the UK, New Zealand, Hong Kong, Greece, and Australia. He developed a learning design methodology for team-based curriculum design (DDI), a framework for reflection in professional learning, and has taught for numerous years in areas of Technology-Enhanced Learning and Teaching.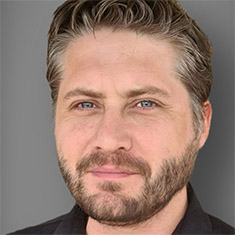 Albert ATKIN
Associate Dean - Curriculum & Learning
Michael RAMPE
Learning Design and Production Lead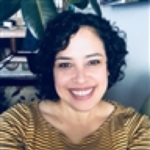 Sonia SADDIQUI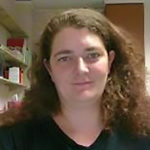 Susana CATALINA PRAT
The Arts Learning and Teaching Team work on a variety of projects and initiative both in the faculty and with cross faculty links. Contact us should you wish to be involved or have an idea for a Learning and Teaching Project!
Click here to find out more about current and past projects.
We also work alongside the Faculty PACE team and Faculty PASS/PAL initiative.
Department/School Learning and Teaching Staff
Department/School

Head of Department/Dean of School

Discipline Chair

Director of Education

Department/School Administrators

Macquarie School of Education

 

Mary Ryan

N/A

Michael 

Cavanagh

 

Owain Matthews
Helen Feng 

Department of History and Archaeology

 

Malcolm Choat

Ancient History:
Ray Laurence 

Modern History:
Clare Monagle

Matthew Bailey

 

Ancient history:
Angela Abberton
Nataliya Pysarenko 

Modern history:
Bettie Ha 

Department of Indigenous Studies

 

Bronwyn Carlson

N/A

Sandy 

O'Sullivan

 

Tetei

 Bakic

 

Macquarie Law School

 

Marc de Vos

N/A

Lise Barry

 

Debbie Loo
Chidny Praeseuthsouk 

Department of Media, Communications, Creative Arts, Language and Literature

 

Hsu-Ming Teo 

Media and Communications: 
Julian Knowles 

Creative Arts:
Diane Hughes 

Languages and Cultures: 
Jane Hanley 

Literature:
Stephanie Russo 

Maryam Khalid

Media comms and creative arts: 
Justine Martin
Stephany Yeap
Michelle Lin 

Languages and culture: Eva Gabrielson, Sheyanna Le Brooy 

Literature:
Vacant [Shared by the above] 

Department of Philosophy

 

Richard Menary 

N/A

Jennifer Duke-Yonge 

Clara Wong 

Department of Security Studies and Criminology

 

 

Bates Gill

N/A

Yves Heng Lim 

Michelle Lee 

Macquarie School of Social Sciences

 

Chris Dixon 

Anthropology: 
Chris Houston 

Geography & Planning:
Kristian Ruming 

Sociology:
Ben Spies-Butcher 

Politics & IR: 
Jonathan Symon 

Sara Fuller 

Anthropology: 
Payel Ray 

Sociology: 
Letitia Baker 

Politics: 
Kelli-lee Drake 

Geography: 
Farhana Haque