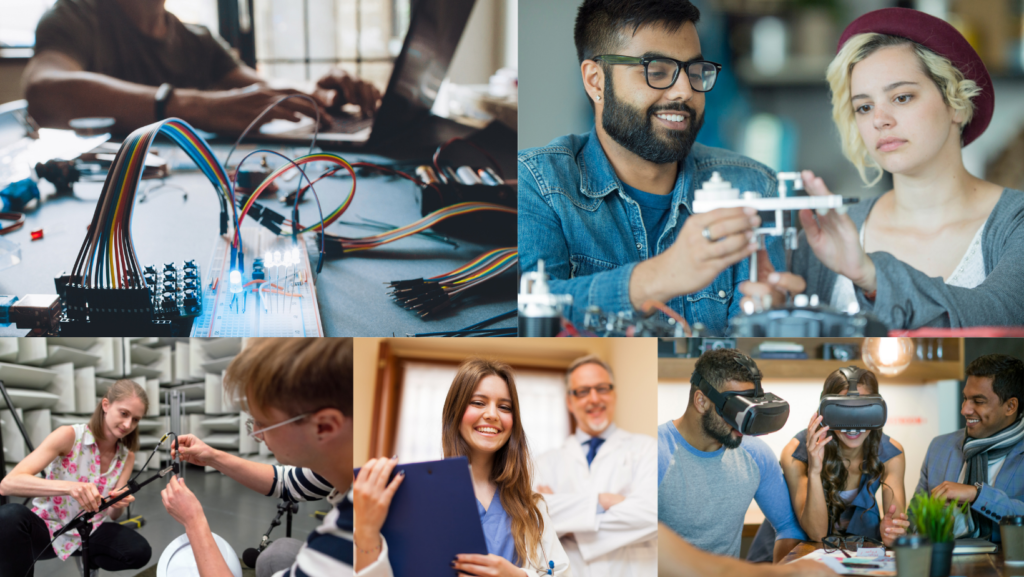 What is Work Integrated Learning (WIL)?
Work-integrated learning (WIL) refers to student experiences of work with curriculum (or as co-curricular), undertaken in partnership, through engagement with authentic and genuine activities with and for industry, business or community partners, and which are credit-bearing and assessed. 
Macquarie University's Commitment to Providing WIL
In line with the University Operating Plan priority of Students First, employability remains a learning and teaching focus. Supporting this priority is the Employability Strategy (including the Employability Framework) and draft (Work-Integrated Learning (WIL) Policy. MQ has submitted its plan, which has been endorsed by the Vice-Chancellor, for year 1 of the National Priorities and Industry Linkage Fund (NPILF). The NPILF allocates funding to universities to support the enhanced engagement with industry in an effort to produce job-ready graduates. 
Are WIL activities eligible for external funding?
Yes, via the National Priorities and Industry Linkage Fund (NPILF).
National Priorities and Industry Linkage Fund
The National Priorities and Industry Linkage Fund (NPILF) was introduced under the Australian Government's Job-ready Graduates Package in June 2020. The Job-ready Graduate Package targeted an expansion of Work-Integrated Learning (WIL), improvement in the provision of STEM skills, and deeper engagement between universities and industry
The NPILF will allocate block grants to universities to support enhanced engagement with universities and industry to produce job-ready graduates, focusing on three priorities:
Increase the number of internships, practicums, and other innovative approaches to work-integrated learning
Increase the number of STEM-skilled graduates and improve their employment outcomes
Support universities to develop and strengthen partnerships with industry.
Design and implementation of the NPILF was conducted in consultation with a working group of university Vice-Chancellors in July 2020. This process involved the receipt of 67 submissions and the publication of a consultation paper on 30 October 2020 .
For institutions and educators, it is useful to refer to refer to the following key terms when designing WIL experiences:
| | |
| --- | --- |
| 'Industry' | Inclusive of business, government, NGOs and the community sector. |
| 'STEM-skilled' | The skills expected to be gained from tertiary fields of education such as science, technology, engineering and mathematics (eg. critical thinking, creativity, collaboration and problem-solving). |
| 'University-industry engagement' | The partnerships between providers and industry (eg. business, Government, NGOs, the community) through teaching, learning and research, which provide for the mutually beneficial exchange of knowledge and resources. |
Categories of WIL Activities
There are five categories of WIL activities. 
Category Type
Description
Examples
Placements
Where a student is placed within a workplace for any period of time.
Clinical placement, Co-curricular work placements, Community organisation
placements, Corporate internship, Industry placement, Internships, Research practicum, Teaching professional practice.
Projects 
An activity designed with and for business with authentic engagement.
Capstone project, Collaborative research project, Community development project, Group research project, Industry-linked projects, Projects in the workplace, Research projects, Work-based projects.
Fieldwork 
Learning activities that occur off-campus and in person
Field experience, Field observation, Field placement, Field study, Field trips.
Simulation/virtual
Where a student experiences all of the attributes of a placement or workplace task in a provider setting
Moot courts, Simulated work experiences, Virtual businesses, Virtual learning, Virtual work, environment.
Other
Activities that do not fall within the above categories but meet the four criteria.
As deemed relevant.
The five categories of WIL, definitions and examples are from University Australia's WIL_definitions_from_NPILF_Pilot_guidance_document [.pdf, 388KB]
WIL Activity Eligibility Criteria Under the NPILF
The WIL activity needs to meet three out of four of the following criteria:
Integrated theory with the practice of work
Engagement with industry and community partners (industry is inclusive of business, government and the community sector whereby NGOs and not for profit organisations are suitable for a WIL experience)
Planned, authentic activities
Purposeful links to curriculum and specifically designed assessment
The WIL experience must also constitute a minimum of 3-4 weeks duration (or equivalent, depending on the nature of experience) to meet the NPILF requirements.
Many of our existing tasks in the Faculty of Arts will already meet 3 or 4 of these criteria and the Faculty Learning and Teaching staff will be working to help identify these and accelerate the uptake of this type of learning into all our courses.